Upload and Schedule Social Media Posts from CSV
Creating brand awareness over social media has become an important aspect in today's world. It is both easy and tedious at the same time. Social media marketers have huge stacks of content that they need to post on social media on a daily basis to spread brand awareness and provide fresh content to their subscribers. This involves long hours of content creation and then scheduling the same over multiple channels becomes a tiring job. Usually, marketers have ample content to post that can be posted for a period of 7 to 21 days.
To make this activity easier the Social media importing feature in Aritic PinPoint comes handy for them.
Create an excel file in the CSV format with the multiple columns that comprise of the following-
Title (implying to the title of the post), text (the content of the post),
URL (which may include blog or landing page Urls), and
Image_url (image)  that you want to post.
After creating the excel with all your content details, go to social calendar inside the calendar from the left menu.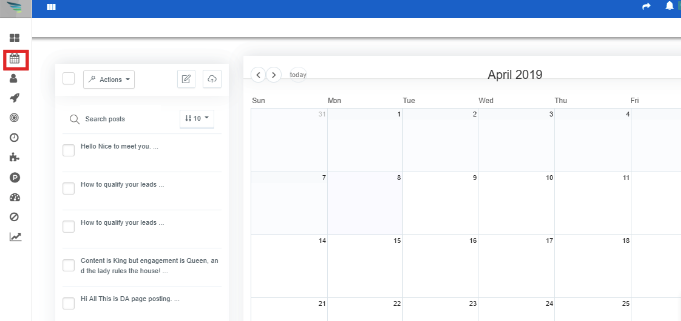 Click on the home button to upload your excel into the calendar. After the upload is completed, you will have a calendar with all your content streamlined for the day/week/month.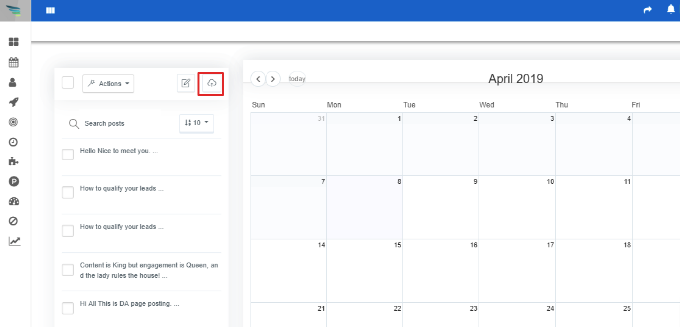 ---
Still Not an User of Aritic PinPoint Automation?
---