Compose and Schedule Social Media Posts
Using this feature inside Aritic PinPoint, you can schedule social media posts for multiple social platforms and publish them. After navigating into social campaigns inside campaigns, you will be navigated to the social campaign composer, where you can add the header, images in the content of your own choice. After that, you can Schedule your content to the specific time period.
Steps for composing and scheduling of social media post
Campaigns>>Social Campaigns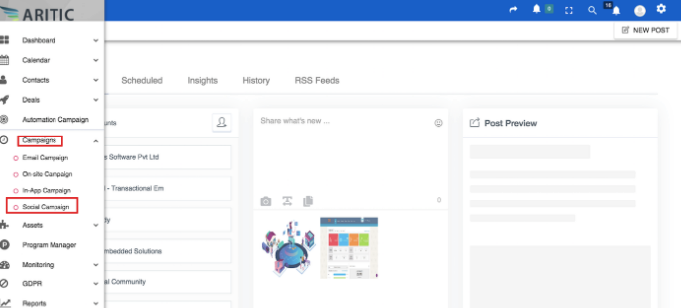 The composer/builder can be used to compose social media post including text, post headers, images, etc., to create content for multiple social media platforms.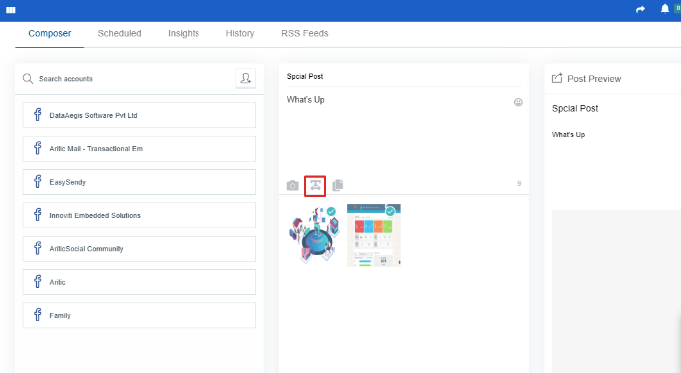 After creating the post, click on the "Share Now" button to immediately post the content over a single account or multiple accounts by selecting accounts from the left bar. 
Alternatively, you can click on the drop-down arrow on the Share Now button to schedule it at a specific date and time.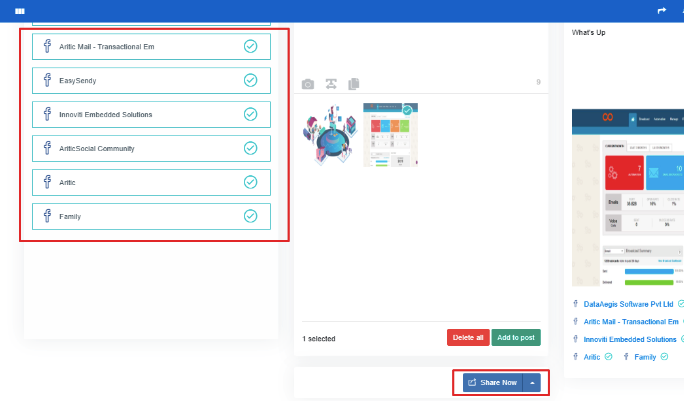 ---
Still Not an User of Aritic PinPoint Automation?
---