Setup Social Media Account Groups
Social media is an integral part of marketing. It is, without a doubt, home to your ideal customers to a large extent. Your customers engage on several social media platforms to know about you, to compare, and decide. Various social media groups are created to help in escalating the buying process for consumers across the globe. You can create social media groups right inside Aritic PinPoint to leverage your social presence and business as a whole.
Steps to set up Social Media Account Groups inside Aritic PinPoint
Click to social campaigns in the left menu inside the campaigns section.

Click on social campaigns, and navigate to the profile addition and creation page. Click on Composer.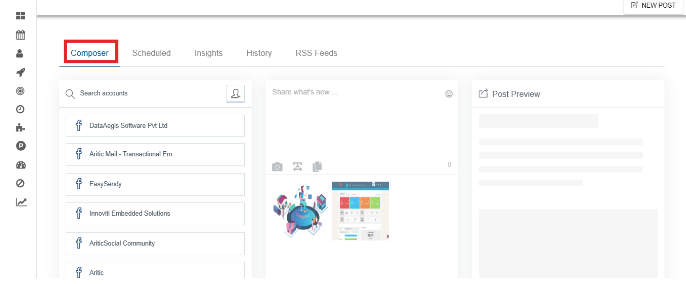 Click the user icon and then click on "Add New Group". You can add a group over Facebook as shown below. 

---
Still Not an User of Aritic PinPoint Automation?
---